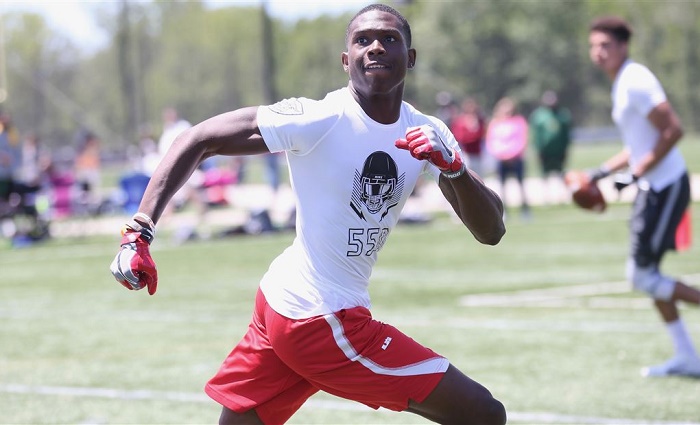 Tennessee lost a commitment in the 2018 class, as top GA WR Jatavious Harris announced that he will be opening his recruitment to all schools. Tennessee will absolutely continue to be in the mix until the end of Harris' recruitment, but schools such as South Carolina, Miami, and Michigan State are right up there with the Vols.
My recruitment is now open to all schools! 🙏🏾
– Jatavious Harris

— Jatavious Harris (@screamtaaye) October 2, 2017
It seems that Harris has a really strong relationship with South Carolina WR Coach/Co-Offensive Coordinator Bryan McClendon, and would be a solid guess when predicting where his final destination will be. McClendon has an extremely strong track record when he is the primary recruiter in the recruitment. His list of all-time commits consists of five stars RB Isaiah Crowell, RB Keith Marshell, DE Lorenzo Carter, RB Sony Michel, RB Nick Chubb, and many more all while he was at UGA. South Carolina fans hope that he can bring the same kind of magic to Columbia, and bring Jatavious Harris into the fold. Ultimately, we predict this is where the Peach State WR will end up.
Harris already has the size to take the field as a college WR as he is 6'3″ and 185 pounds. He has the frame to add a little more weight, and we don't think that added weight will hinder his 4.65 speed at all. He is a gem that is highly underrated, and he is on our list of Top 10 sleepers for the 2018 class. Wherever he signs, we cannot wait to see him lace them up in a college uniform.