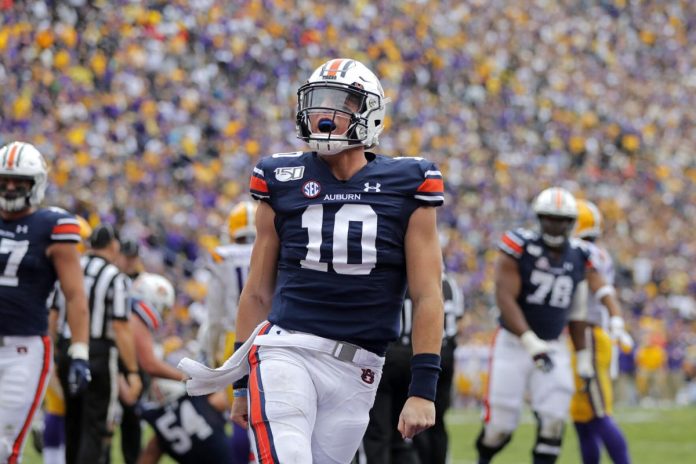 It's time for Week 9 in college football. And it's time for predictions. Lots of good football and interesting match-ups. Be sure to check out the ATS picks at the end.
---
Top 25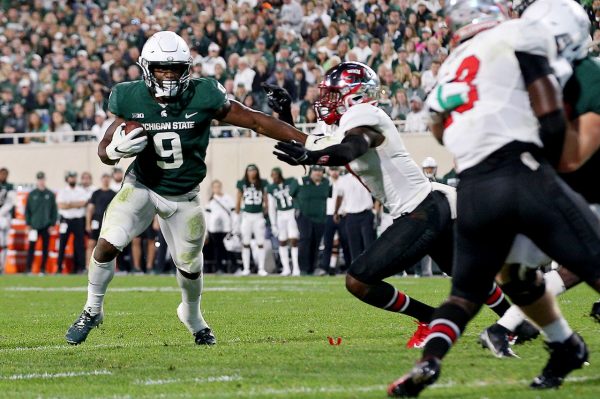 UVA 31 (25) BYU 28
An elite passing attack (UVA) vs a good rushing attack (BYU). This is a great match-up vs two solid teams. In the end, I trust Brennan Armstrong to get the win for the Hoos.
(24) Coastal Carolina 38 Troy 17
(22) Iowa State 24 West Virginia 21
The Cyclones have the better team and a better QB. I love Leddie Brown at RB for the Mountaineers and he keeps WVU in this one. But the Cyclones ultimately win.
(21) San Diego State 24 Fresno State 21
Fresno State is the trendy upset pick here, but I like the Aztecs to stay undefeated and get a close win led by their defense.
Houston 33 (19) SMU 28
Staying undefeated in College Football is hard to do. Over 50 Top 25 teams have already lost this season and Houston isn't a bad team.
(17) Pittsburgh 31 Miami 27
Miami got a spark last week from QB Tyler Van Dyke and RB Jaylan Knighton and pulled off the upset vs NCSU. Expect them both to play well again this week, but Pitt QB Kenny Pickett will keep the Panthers undefeated in the ACC.
Texas 31 (16) Baylor 28
This game will be close and come down to a 4th quarter drive. Baylor has been impressive, led by QB Gerry Bohanon, and their defense is better than the Longhorns. I believe in the Longhorns in this game simply because I trust the offense led by Bijan Robinson at RB.
(15) Oklahoma State 42 Kansas 14
Kansas gave the Sooners a scare last week and people want to believe they're a better team than they really are. In reality, Kansas is not a good football team, and I expect the Cowboys to win big.
(13) Wake Forest 41 Duke 21
The Demon Deacons have been a tremendous story this season and they'll stay undefeated vs a below average Blue Devils team.
Mississippi State 27 (12) Kentucky 20
Mississippi State is one of those teams that wins games you don't expect and loses games they shouldn't. Most people expect them to lose this game, but I'm going to pick them to win by getting it done through the air.
(11) Notre Dame 28 UNC 27
This game is a big toss up. Notre Dame has question marks at QB while UNC has an elite QB who needs his Offensive Line to improve. I love Kyren Williams at RB for the Irish and he will most likely have a big game, while Josh Downs at WR for UNC will be tough for the Irish to contain.
(18) Auburn 34 (10) Ole Miss 30
I love Auburn this week coming off a bye. The Tigers are well rested and Ole Miss is playing with a banged up and beaten Matt Corral. Ole Miss definitely has the edge at QB and Receiver, but Auburn is the all around better team.
Wisconsin 17 (9) Iowa 12
This game is going to set College Football back 30 years. The first to score 14 could win. This will be a low scoring punting contest. Both teams have good defenses and want to establish the run, and the under 36.5 is actually a good play.
(7) Oregon 35 Colorado 10
Oregon hasn't looked great since that win vs Ohio State, but this is a perfect game to get back on track.
(6) Michigan 20 (8) Michigan State 17
This was the toughest game of the week to pick. A rivalry game with two teams who are evenly matched. Both teams will try to shut down the others rushing attack, which means it'll come down to the QBs, the defense making a big play, or a big special teams play.
(5) Ohio State 34 (20) Penn State 17
Penn State was gashed last week vs Illinois and Treveyon Henderson could have a phenomenal day on the ground. Expect PSU to play a lot better than they did last week and get up for this game. But the Buckeyes have too much firepower for the Nittany Lions to win.
(4) Oklahoma 41 Texas Tech 27
Texas Tech just fired their Head Coach and most people expect them to get blown out here, but they'll play tough. Henry Colombi at QB, Sarodorick Thompson at RB, and Erik Ezukanma at WR are solid players. Oklahoma is being led by True Freshman QB Caleb Williams and RB Kennedy Brooks. Expect both to have huge games.
(2) Cincinnati 42 Tulane 14
Tulane has been a big disappointment for me this year, and their defense is a big issue. Bearcat QB Desmond Ridder and RB  Jerome Ford should have big games. Expect the Bearcats to win big.
(1) Georgia 28 Florida 17
Last season I picked Florida in this game and was correct. This season I'm picking Georgia and will be correct. Georgia has the better team, but Florida could cover the spread if Anthony Richardson is at QB.
---
Best Unranked Games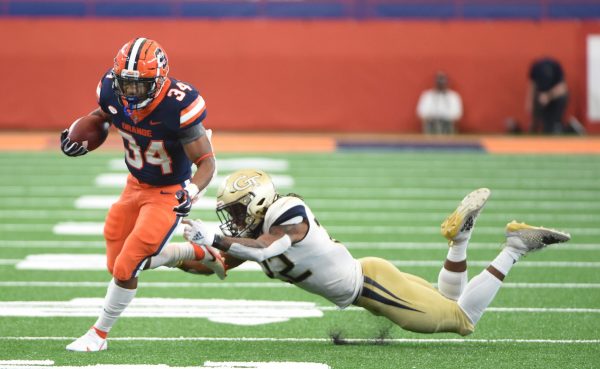 Syracuse 28 Boston College 24
Nebraska 30 Purdue 20
Georgia State 33 Georgia Southern 24
FAU 27 UTEP 24
Georgia Tech 27 Virginia Tech 24
Utah 30 UCLA 23
NC State 31 Louisville 27
Boise State 24 Colorado State 21
Clemson 21 Florida State 17
---
Remaining Games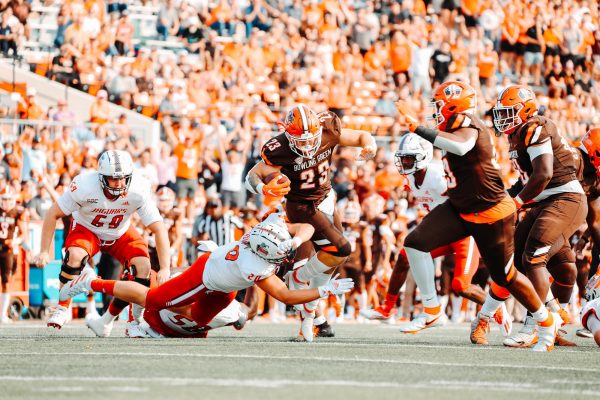 Tulsa 31 Navy 17
Buffalo 28 Bowling Green 21
Maryland 24 Indiana 21
Nevada 42 UNLV 21
Rutgers 20 Illinois 17
Louisiana 41 Texas State 20
UCF 31 Temple 23
Liberty 49 UMass 21
Rice 31 North Texas 24
Utah State 38 Hawaii 35
Arizona State 34 Washington State 19
Marshall 38 FIU 21
Louisiana Tech 28 ODU 21
Appalachian State 38 ULM 20
Minnesota 24 Northwestern 14
MTSU 31 Southern Miss 17
Kansas State 31 TCU 24
WKU 42 Charlotte 31
SJSU 17 Wyoming 10
South Alabama 35 Arkansas State 31
USC 38 Arizona 20
Oregon State 31 California 24
Washington 24 Stanford 20
---
Week 9 Picks
Hawaii +5.5
UVA +3
Auburn -2.5
Mississippi State -1
Florida +14.5
Houston (Pick)
Bowling Green +14
Wisconsin -3
Louisiana Tech -4.5
Under 51 Michigan/MSU
Over 61 Miami/Pittsburgh
Over 52.5 VT/GT