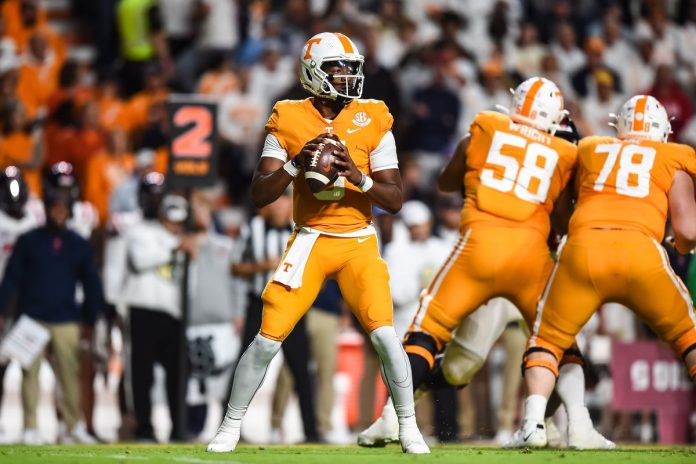 Skip to contentIt's time for Week 10 in college football. And it's time for predictions. Lots of good football and interesting match-ups. Be sure to check out the ATS picks at the end.
---
Top 25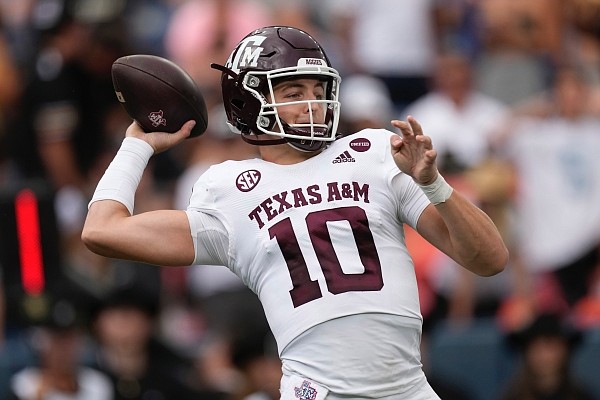 (25) Pittsburgh 42 Duke 24
The Panthers will bounce back after a loss last week vs Miami. Duke isn't a good football team, but they keep it closer than the experts believe.
(24) San Diego State 24 Hawaii 19
SDSU suffered a loss last week vs Fresno State. The strength of the Aztecs is the defense. Don't be surprised to see the defense force 2 or 3 turnovers in this one.
(23) Fresno State 31 Boise State 28
This will be an excellent game and I expect it to be a close back and forth affair. Boise State does have 4 losses, but they won't go down easy. Expect them to cover the 5.5 points.
(22) Iowa 24 Northwestern 10
I'd imagine this game will be an ugly low scoring game and that's what I'm going to predict. Give me the Hawkeyes by two TDs.
(21) Wisconsin 21 Rutgers 10
Wisconsin has one of the best defenses in College Football and the offense has improved slightly the past few weeks. It will be hard for Rutgers to move the ball in this one, and the Badgers win by 11.
(20) Minnesota 24 Illinois 17
Minnesota keeps losing RBs to injury and the backups have stepped up big time. Last week, Mar'Keise Irving ran for 110 yards and Ky Thomas ran for 106. Illinois also has a strong rushing attack led by Chase Brown. This game will be a physical rushing fest, but the Gophers get the win.
(19) NCSU 27 Florida State 24
The Wolfpack have dealt with some injuries on defense, especially at linebacker, but they still have Drake Thomas who has been outstanding. Florida State has played well with Jordan Travis back at QB and they've actually been fun to watch. This game will be close, but I trust QB Devin Leary and the Wolfpack more.
Tennessee 31 (18) Kentucky 28
I picked against Kentucky last week and I'm going to do it again this week. I've been impressed with what I've witnessed from the Vols' offense and the way they're playing  together. Will Levis has some flaws at QB that Tennessee should exploit.
Arkansas 31 (17) Mississippi State 24
Like I said last week, Mississippi State is a team that wins when you don't expect it and loses when you don't expect it. They're a really volatile team to predict. But I got it right last week, and I'm feeling good about this pick for this week. Arkansas is the better all around team and I expect KJ Jefferson and Treylon Burks to get it done for the Razorbacks.
(16) Ole Miss 42 Liberty 31 (With Corral)
(16) Ole Miss 34 Liberty 31 (Without Corral)
If Matt Corral plays, then expect the Rebels to win this game without question. If Matt Corral doesn't play, it will be a one possession win for the Rebels, or Liberty could possibly even pull the upset.
(15) BYU 59 Idaho State 14
Idaho State isn't a bad FCS team, but BYU has too much firepower for them to keep this game close.
(14) Texas A&M 24 (13) Auburn 17
Auburn is coming off a a big win vs Ole Miss and A&M is rested up after a bye. Coming into the season, I thought the Aggies had the better team and I still believe that. Bo Nix has been playing great, but the Aggies keep him in check this week.
(12) Baylor 31 TCU 24
QB Gerry Bohanon has been outstanding for the Bears. Coming into this season, I actually thought TCU would be the better team. But they're not. With head coach Gary Patterson now gone, I'm not sure how the Horned Frogs will play. But I do know that interim HC Jerry Kill is excellent with RBs. I wouldn't be surprised to see RB Zach Evans go off in this one, but ultimately Baylor wins.
(11) Oklahoma State 24 West Virginia 23
West Virginia plays tough at home, and last week they had an impressive win vs Iowa State. Oklahoma State has a good defense, and they'll make a big play on defense to win this game.
(10) Notre Dame 35 Navy 10
Navy has been playing well and even pushed Cincinnati to the limit. And the Bearcats actually beat the Irish. I couldn't care less what the transitive properties say, Notre Dame is a much better team, and they're built to stop a team like Navy.
UNC 42 (9) Wake Forest 38
Everyone loves a Cinderella type of story. And while Wake Forest is in a P5 conference, they're out here overachieving with a bunch of 3-star recruits. If you look at the schedule, the Demon Deacons haven't really beaten a great team this season. They'll have a slip up against a team with high scoring potential and a good QB like UNC and Sam Howell. If you play Fantasy or DFS, you want as many of these players in your lineup as possible. It will be a close high scoring shootout.
(7) Michigan 38 Indiana 17
Michigan showed last week they have potential to open up the offense through the air. They continue to do that this week vs the Hoosiers and win by 3 TDs.
(6) Cincinnati 42 Tulsa 14
Cincinnati hasn't looked the best the last few weeks, but they continue to win. The problem is they need to not only win, but win impressively to impress the College Football Playoff committee. Gameday will be at this game, and the Bearcats win by four TDs.
(5) Ohio State 38 Nebraska 27
I really like Nebraska +14.5 in this game. They're coming off another one possession loss and everyone is on the Buckeyes -14.5. Adrian Martinez usually makes mistakes that cost the Cornhuskers the game, but he also has potential to play well enough to keep Nebraska in this game. Ultimately Buckeye QB CJ Stroud, the receiving corps, and Trayveon Henderson at RB will be too much for Nebraska.
(4) Oregon 34 Washington 21
Washington struggles on offense and the Ducks have some incredible talent on defense. I wouldn't be surprised to see the Ducks get a defensive TD in this one.
(3) Michigan State 27 Purdue 20
I'm not going to lie- if there's a big upset this week in College Football this could be the one. Purdue is known as a "Giant Killer," having already beat #2 Iowa this season and defeating Ohio State a few years ago. Ultimately, Michigan State is the better team and it's hard to pick against RB Kenneth Walker III and head coach Mel Tucker.
(2) Alabama 49 LSU 17
LSU has a ton of injuries and players out for the season. There's no way I can see them keeping this game close.
(1) Georgia 52 Missouri 14
Missouri is absolutely HORRIBLE on defense especially vs the run. RB Zamir White and the Dawgs should have a field day vs Mizzou.
---
Best Unranked Games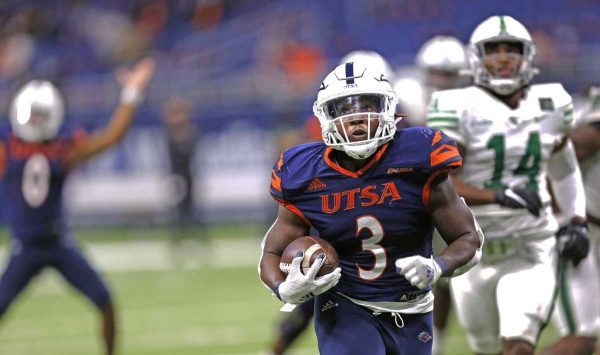 Air Force 17 Army 10
SMU 41 Memphis 38
Marshall 33 Florida Atlantic 27
Clemson 24 Louisville 17
Iowa State 31 Texas 28
UTSA 34 UTEP 20
Arizona State 31 USC 21
---
Remaining Games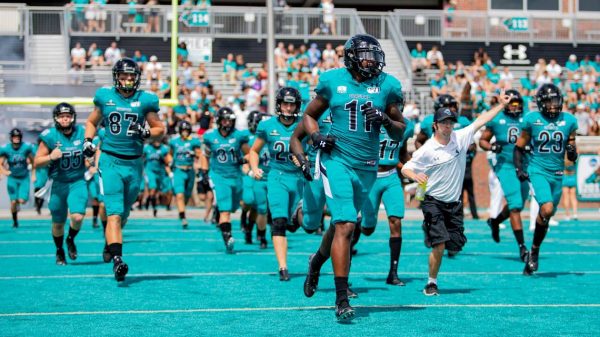 Louisiana 31 Georgia State 24
Utah 28 Stanford 24
Virginia Tech 24 Boston College 20
Kansas State 45 Kansas 17
UAB 33 Louisiana Tech 17
Miami 38 Georgia Tech 21
Appalachian State 48 Arkansas State 24
California 27 Arizona 24
Texas State 34 UL Monroe 27
North Texas 27 Southern Miss 24
ECU 31 Temple 21
Colorado State 20 Wyoming 13
WKU 49 Middle Tennessee 31
Penn State 35 Maryland 21
Charlotte 27 Rice 23
South Alabama 24 Troy 21
UCF 37 Tulane 23
Utah State 45 New Mexico State 24
Coastal Carolina 38 Georgia Southern 17
ODU 27 FIU 24
Oregon State 30 Colorado 17
UNLV 26 New Mexico 21
Florida 35 South Carolina 14
Houston 37 USF 17
Nevada 28 San Jose State 24
---
Week 10 Picks
Air Force -3
Nebraska +14.5
Duke +21
Memphis +5.5
UNC -2.5
Arkansas State +21
Texas State -3
Temple +16
TCU +7.5
Purdue +3
West Virginia +3.5
South Alabama +4
Arkansas -5.5
Boise State +5.5
Tennessee +1
UNLV +2
Clemson -4
Under 49.5 AUB/A&M
Under 41 CSU/WYO