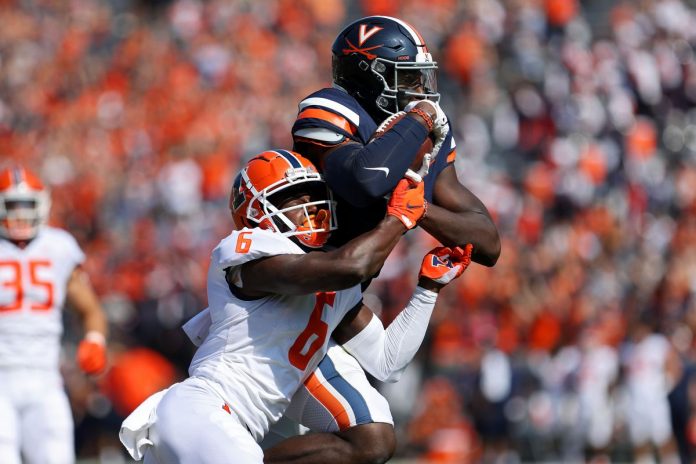 Once again, some teams brought more to the table than others but we take a step back to recognize the best individual performers. Here is our All-Week 2 ACC team.
QB Brennan Armstrong, Virginia
Armstrong seemingly put every ball exactly where it needed to be, often downfield. Combining his passing, rushing, and receiving, he accounted for 454 yards and 5 touchdowns.
RB Pat Garwo, Boston College
With quarterback Phil Jurkovec injured, the Eagles relied on the run game to maintain a comfortable lead against UMass. Garwo ran for 159 yards on 14 attempts, 75 of which came after contact.
WR Ahmari Huggins-Bruce, Louisville
Huggins-Bruce led the ACC with 153 receiving yards, making efficient use of just 15 passing snaps.
WR Antoine Greene, North Carolina
The Heels need receivers to step up outside Josh Downs, and Greene did just that, catching all three targets for 117 yards and a touchdown.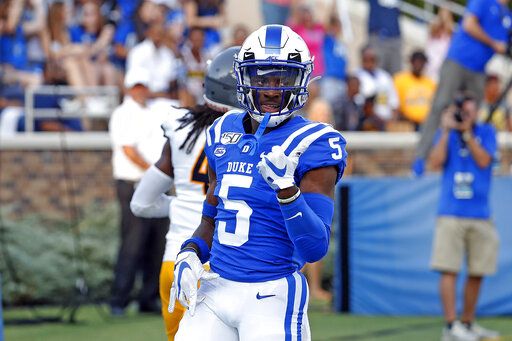 WR Jalon Calhoun, Duke
Get the ball in Jalon's hands and let him go to work. Operating out of the slot, Calhoun caught all five targets for 98 yards, more than half coming after the catch.
TE Jelani Woods, Virginia
He claims to wear #0 because that is how many people can cover him, and that was certainly the case against Illinois. Woods looked like an NFL talent throughout his 122-yard 1 touchdown day.
OT Ikem Ekwonu, NC State
The Wolfpack standout makes his second straight appearance on the weekly team after allowing no pressures and having a run block grade over 90 against Mississippi State.
OG Will Putnum, Clemson
Putnum provided an encouraging boost to the Tigers offensive line after a tough Week 1.
C Olusegun Oluwatimi, Virginia
Another appearance on the team for Olu, who set the edge for some efficient run plays by a variety of ball carriers.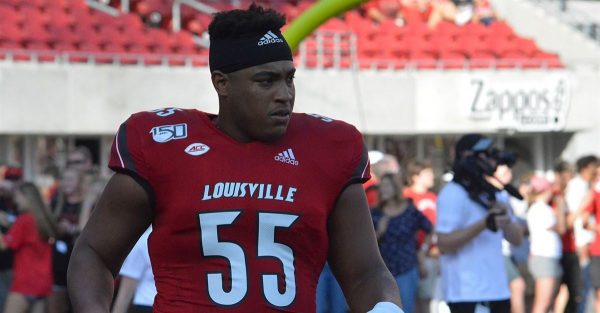 OG Caleb Chandler, Louisville
Chandler had another solid week in both pass protection and run blocking. He seems to be the leader of the Cardinals' offensive line.
OT Tyler Vrabel, Boston College
The Eagles had all day to throw and a major reason for that was the left tackle Vrabel, who allowed zero pressures.
EDGE Jermaine Johnson, Florida State
Johnson had three sacks, a lone bright spot in an embarrassing loss for the Noles.
DL Djimon Brooks, Georgia Tech
Brooks did not get a sack this week but his presence was certainly impactful. He had six quarterback pressures, two hits, and two run stops.
DL Keyshon Camp, Pitt
Camp made a play that perhaps was the difference maker for the Panthers, with a strip sack and fumble recovery.
EDGE Luiji Vilain, Wake Forest
Vilain dominated in the trenches all day, pressuring the QB four times, accounting for two sacks, and making three run stops.
LB Monty Mongtomery, Louisville
Montgomery contributed heavily in coverage, while also making his way into the backfield on several occasions.
LB Noah Taylor, Virginia
Taylor played more of a coverage-heavy role, but still racked up two sacks and made some key tackles.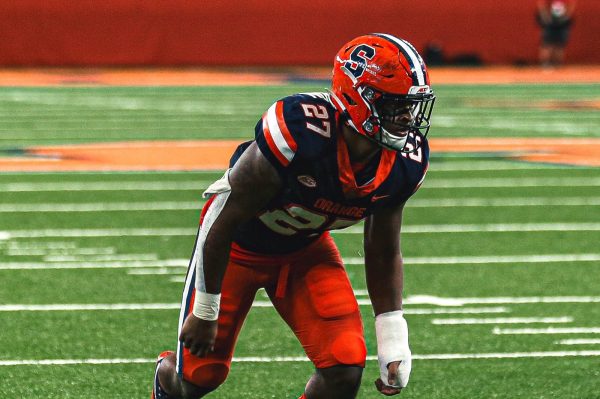 LB Stefon Thompson, Syracuse
Thompson played a variety of roles and picked up two sacks on the stat sheet as a reward.
CB Damarri Mathis, Pitt
Mathis was a no-fly zone. Due to his lockdown coverage, he was only tested on one occasion, and the pass fell incomplete.
CB Kei'Trel Clark, Louisville
Clark finally gets rewarded on the stat sheet for his coverage ability with two interceptions.
S J'Marick Woods, Duke
Woods was a force in the box, picking up eight tackles, and allowing practically nothing through the air.
S Tanner Ingle, NC State
For whatever reason, the Bulldogs continued to test Ingle, but five of his seven targets fell to the ground.