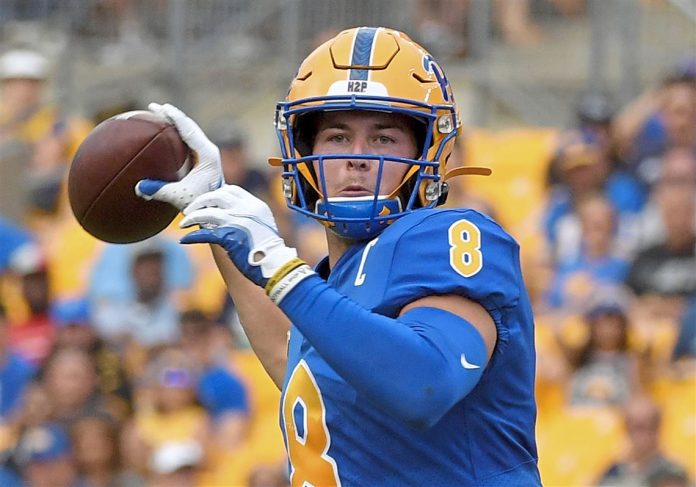 The ACC certainly had another disappointing week. But there were still some standout individual performances around the conference. Let's take a look at who excelled the most in Week 1.
QB Kenny Pickett, Pitt
Pickett looked as sharp and accurate as ever. Although he was facing a relatively weak defense, he completed 27 of 37 passes for 270 yards, which accounted for a conference-leading quarterback rating. Of Pickett's 10 incomplete passes, four were dropped and an additional four were on throws of 20+ yards.
RB Mateo Durant, Duke
Durant did everything he can to singlehandedly carry his team. Although Duke came up short, his impressive showing included 255 rushing yards, 39 receiving yards, and 7 missed tackles forced.
FBP Keytaon Thompson, Virginia
As usual, Thompson played all over the formation in various roles. He did drop a touchdown pass but also accounted for over 100 yards between his receiving and rushing on just ten touches.
WR Zay Flowers, Boston College
Flowers looked like the best receiver in the conference this weekend. He was a menace both after the catch and as a downfield possession receiver. Flowers led the ACC with 135 receiving yards this week.
WR Josh Downs, North Carolina
Downs was essentially responsible for all of UNC's offensive success this week. Operating mostly from the slot, he caught 8 of 11 targets for 123 yards and a touchdown. For context, Sam Howell threw for 208 yards in total.
TE Lucas Krull, Pitt
Krull could be a huge boost for the Pitt offense. They historically have lacked productivity from the tight end position but on just 31 receiving snaps, Krull caught 5 passes for 58 yards and a touchdown.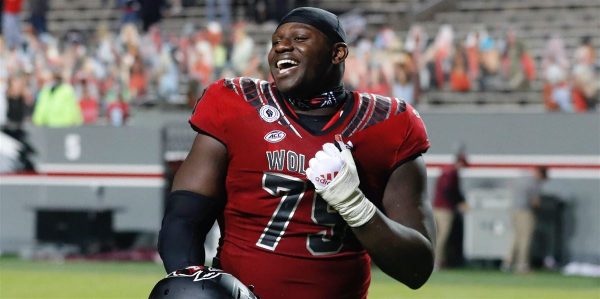 OT Ikem Ekwonu, NC State
Ekwonu allowed zero pressures. The Pack averaged almost 10 yards per rush with Ikky as the lead blocker.
OT Tyler Vrabel, Boston College
Vrabel was the only tackle in the ACC with a pass block and run block grade above 85.
OG Christian Mohagany, Boston College
Mohagany was a force in the run game for the Eagles and allowed just one quarterback pressure.
OG Jacob Monk, Duke
Gunner Holmberg took three sacks but Monk did his job providing clean pockets.
C Olusegun Oluwatimi, Virginia
Virginia had six line buck runs for 49 yards this week.
IDL Calijah Kancey, Pitt
UMass got absolutely zero leverage in the trenches. Kancey had himself a day with five run stops and a sack.
IDL Miles Fox, Wake Forest
Fox was a problem on practically every Old Dominion run play. He added two pressures as well.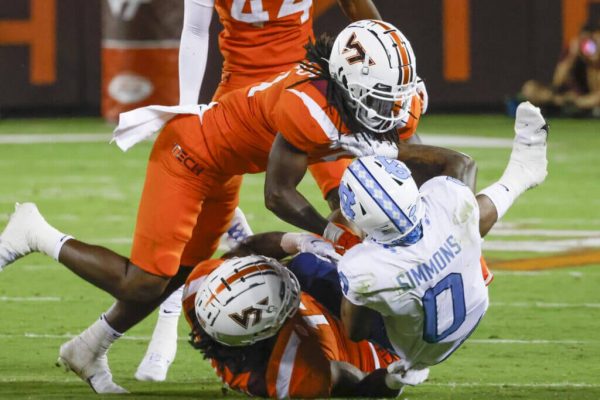 EDGE TyJuan Garbutt, Virginia Tech
Garbutt was constantly in the backfield making plays; he had 2 sacks, an additional tackle for loss, and a forced fumble.
EDGE Jermaine Johnson, Florida State
Johnson made his presence felt immediately in his first game as a Nole. He boosted the entire unit against a quality Notre Dame offensive line.
LB Baylon Spector, Clemson
Spector was a primary reason for Georgia's passing struggles. He constantly sought out underneath routes and forced short gains.
LB Mikel Jones, Syracuse
Jones had 8 tackles, 5 of which were run stops. He also played a solid game in coverage.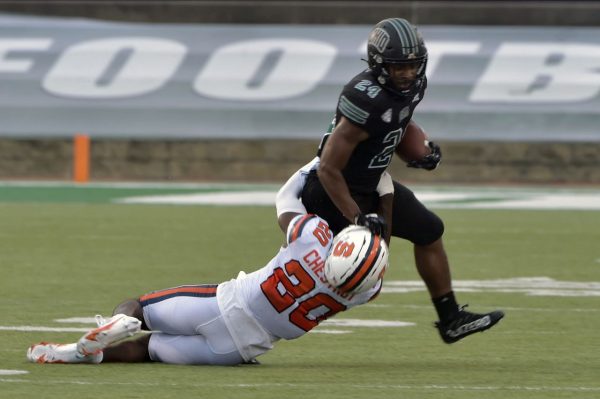 CB Duce Chestnut, Syracuse
In his debut, Chestnut was picked on but made it known not to throw his way in the future.
CB Ja'Sir Taylor, Wake Forest
Taylor was targeted three times and allowed just one catch for 3 yards.
CB Jermaine Waller, Virginia Tech
Conner was a major part of the Hokies' lockdown coverage unit, allowing little to no separation all night.
S Tanner Ingle, NC State
When Ingle stays on the field, he is a huge contributor. That is exactly what he did for the Pack this week.
S Nasir Peoples, Virginia Tech
In his first game in three years, Peoples ensured that the middle of the field was a no-fly zone, while occasionally stepping into the box as well.