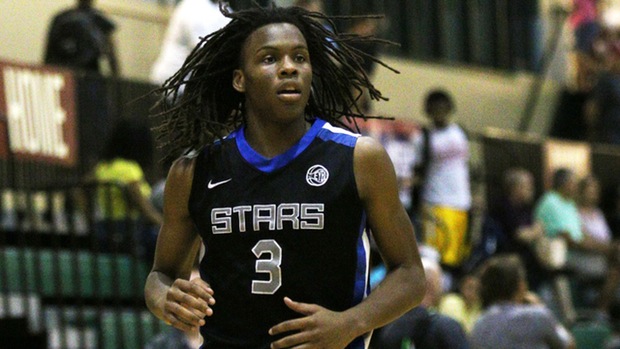 One of the top small forwards in the 2019 class, Christian Brown, announced his Top 7 schools. Brown is listed as a 5-star prospect and the #4 player at his position. He is also a Top 20 player in the nation. The teams that made the list were Clemson, NC State, South Carolina, UNLV, Seton Hall, UGA, and Florida.
Although Brown is just a junior in high school, he plays with a confidence and understanding of the game that is beyond his years. As a result, he is becoming one of the fastest rising players in the southeast. Since the beginning of his sophomore year his athleticism has become more and more apparent. Brown has also grown into a 6'7″ and 210 pound beast. The most impressive part of Brown's game might be his distribution of the ball. Brown gets the ball in the hands of his teammates at the right time, and makes them look good effortlessly.
Mike's Take
Brown is one of the most exciting players to watch in the 2019 class. Not only is he an excellent scorer, but he brings many intangibles to the table that a kid his age doesn't usually bring. His knowledge of the game allows for him to move the ball around quickly and seamlessly. Brown's wingspan make him seem taller than he is, but he still needs to work on his rebounding. Once he develops his post game, he will be a dominant force on the floor.
For the most part, Christian has kept his recruitment close to the vest, but it wouldn't be "Mike's Take" if I didn't take a stab at where he might end up. So, Christian is from Columbia, South Carolina and it is rare for a player to travel far with some great basketball programs in his own back yard. I believe that South Carolina, NC State, and Clemson all have great shots at landing this kid. However, I see him landing at either NC State or with the Gamecocks. NC State always seems to be in it until the end of these races and South Carolina has really picked up their recruiting over the last few years. We can't wait to see where Brown ends up. Stay tuned for more updates on his recruitment!