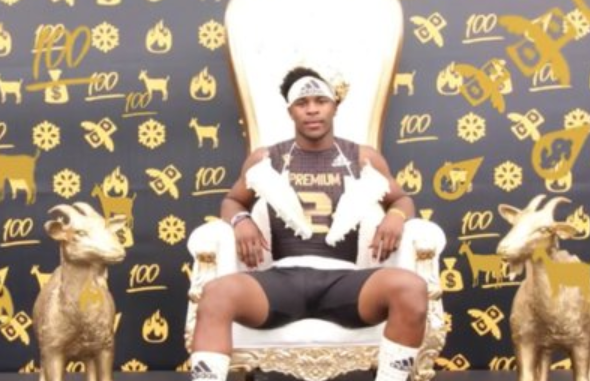 The top defensive back in the west, Mykael Wright, announced his top 8 schools. The following programs were lucky enough to make the cut: Alabama, Washington, Arizona, Oregon, Texas, ASU, Tennessee, and USC. Wright is considered to be a Top 100 prospect and Top 4 cornerback in the nation. He is also one of the best players in the talent rich state of California.
Thank you to all the school that have recruited me…💯 Top 8 🤫 pic.twitter.com/zcEpfC4ydT

— Mykael 🎒 (@_mykael2) April 11, 2018
Wright is ranked as one of the best defensive backs in the nation for a reason. Although he is listed as a cornerback, he has some of the best ball skills in the nation. Currently he is one of the best offensive players on his team, and of course the best defender. Expect to see him on special teams as a returner as soon as he steps on campus. Mykael can step up and make a hit or drop back and cover anyone in the nation. He is extremely speedy and can go stride for stride with whoever is put across from him. Check out the highlights below to see for yourself.
Til next year 😤✌🏾 pic.twitter.com/iGSlfQYCgw

— Mykael 🎒 (@_mykael2) December 14, 2017
The Pac-12 is well represented on the list, which is pretty normal for a Los Angeles native. However, there are also some SEC juggernauts along with the Longhorns that were included. We fully expect for him to wind up in the Pac-12, though. It seems likely that Wright will stay in the LA area, but if he ends up leaving the nest the best bet would be Alabama. If we had to put money on it, we think the California talent keeps his talent in-state – at USC. The Trojans have done a great job in building a relationship with Mykael, and it seems to be paying off. Tee Martin is listed as his primary recruiter and it has seemed to be a good move so far.