Day 1, or the Opening Round of the Big 12 Tournament, is in the books. Kansas State (9) surprised many and upset TCU (8) by a 21 point margin (71-50). In the second game, Oklahoma (7) took care of Iowa State (10) like we all expected. Now, we look forward to the Quarterfinals, where the competition is going to be that much more intense. Get ready, drink your coffee in the morning, because it's going to be a day full of excitement in the Big 12 Quarterfinals.
Thursday (March 11, Quarterfinals)
No. 4 West Virginia vs No. 5 Oklahoma State
11:30AM ET on ESPN
Line: West Virginia -3.5
You could say this is the most intriguing game on the schedule for the Quarterfinals. The teams have split the regular season series both going 1-1, with road teams winning both games. In the first game, West Virginia climbed back from a 19 point second half deficit to win the game in a shocking comeback in Stillwater. Even more shocking? Oklahoma State went into Morgantown not even a week ago and upset the Mountaineers with no Cade Cunningham or Isaac Likekele. This matchup should be a fun one!
Prediction: This game could go either way, as both games in the regular season ended with unexpected final scores. I am going to lean West Virginia in this game, only because of "revenge" from the last game. Give me the Mountaineers in a close one, 77-71.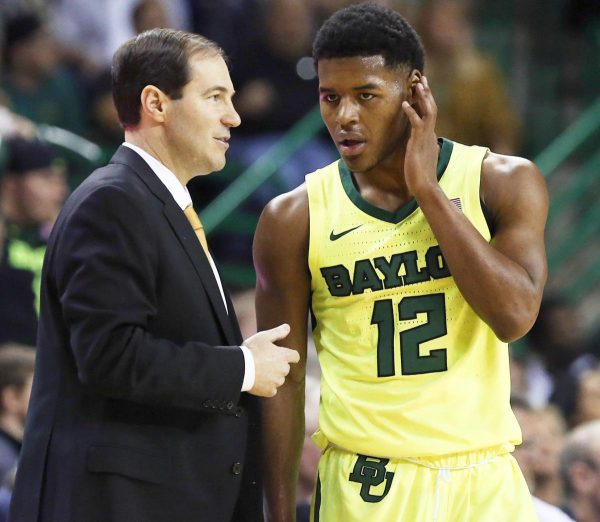 No. 1 Baylor vs No. 9 Kansas State
2:30PM ET on ESPN
Line: Baylor -20
This takes us into the the second game of the day, Baylor vs Kansas State. Baylor, along with Gonzaga, has been one of the most dominant teams this season, as expected. Baylor will look to keep their great season going with a win against a young and inexperienced Kansas State. On the other side, the Wildcats surprised a lot of people with their dominant win over TCU. They will look to pull the upset bid and knock the number 2 team in the land off to keep their season alive. If Kansas State were to lose this game, their season would be over.
Prediction:
No matter how you slice this game, Baylor is the better team. They are more talented, more experienced, very well coached, and looking to stay on pace with Gonzaga as the top 2 teams in the country. Baylor will win this game relatively easy, 85-60.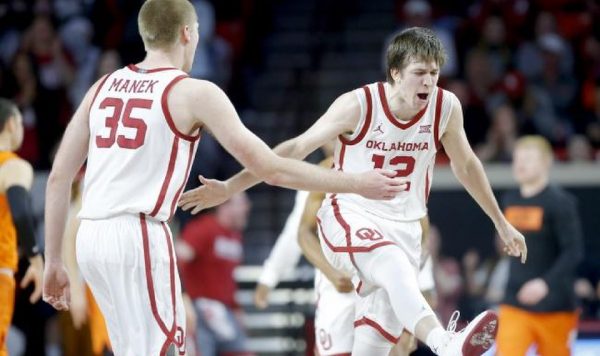 No. 2 Kansas vs No. 7 Oklahoma
6:30PM ET on ESPN
Line: Kansas -2.5
Oklahoma survived a late comeback by Iowa State to hold on for the 79-73 win. The Sooners got up by as many as 18 with a little over seven minutes left, but the Cyclones went on to score 11 straight after that to cut the deficit to only 7. Oklahoma would go on to finish off Iowa State in the closing minutes. On the other side, Kansas had a rollercoaster of a regular season. They dropped out of the AP Top 25 at one point for the first time in many years. They then rebounded strong and climbed back into the Top 25 all the way up to No. 11 where they stand now. Kansas looks to take down Oklahoma and keep the momentum going, even without David McCormack.
Prediction:
This is the first upset of the day I am on board with taking. Why? In Kansas' win over Oklahoma, David McCormack scored 17 points on 57% shooting. In Kansas' loss to Oklahoma, David McCormack was held to only 9 points on 40% shooting. See the trend here? Oklahoma wins and upsets Kansas in the quarterfinals, 74-66.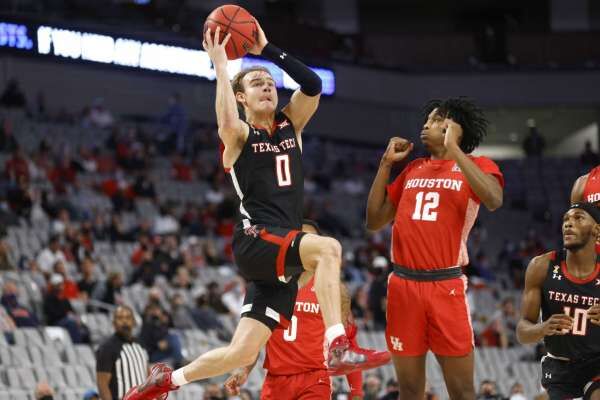 No. 3 Texas vs No. 6 Texas Tech
9:30PM ET on ESPN
Line: Texas Tech -1.5
The last game of the quarterfinals is Texas vs Texas Tech. Tech went 2-0 in the regular season series, winning both games by single digits. Texas will be looking for revenge in the most important game of the series this season thus far. Although Texas Tech is the 6 seed in this tournament, don't let that fool you when picking a winner for this game. They say it's hard to beat a team 3 times in one season, but according to Vegas, Tech is the favorite to win this game even as the 6 seed. This is a testament to how even the teams are in the Big 12 between 2-7 seeds.
Prediction:
I am going to side with Vegas in this one and take Texas Tech to win the game. In a coin flip game, taking Texas to win would not be a "wrong" prediction. These two teams will battle it out and it might come down to a one possession game. Give me the Red Raiders, 70-65.