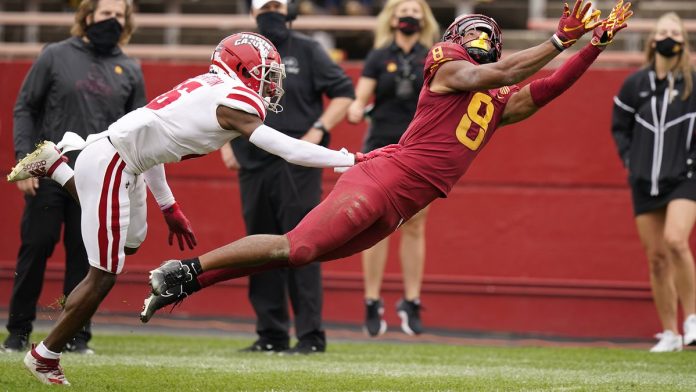 We have done the DFS homework for you, and here are is our breakdown for Saturday's slate of games in college football. This is our preview for the DraftKings $200K Saturday Kickoff contest. A $20 entry gets you in the contest which pays out $50,000 to 1st place. We are using DraftKings numbers, so you have $50,000 to pick 8 players ($6,250 AVG).
Games
LSU at Arkansas
Missouri at Tennessee
Oklahoma at West Virginia
Virginia Tech at Duke
Purdue at Illinois
Indiana at Ohio State
Notre Dame at Navy
SMU at USF
Alabama at Ole Miss
Iowa State at Oklahoma State
Louisville at Clemson
Nebraska at Michigan
Maryland at Penn State
UCF at Tulane
---
Quarterbacks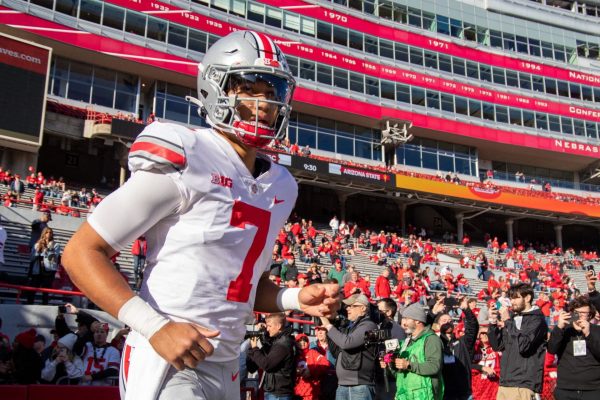 Top Plays
CJ Stroud (Ohio St) $9,500
Bryce Young (Alabama) $9,300
Jayden Daniels (LSU) $8,500
Stroud has a great match-up, and I expect a big bounce back game after that wind storm last week vs Northwestern. Young looked off last week vs LSU, but I expect Alabama to bounce back this week in that "Wounded Animal Mode." Daniels goes up against an Arkansas team that just lost to Liberty, and he should continue to play well.
Best Value Plays
Hendon Hooker (Tennessee) $8,300
Tanner Mordecai (SMU) $8,100
Dillon Gabriel (Oklahoma) $8,000
Riley Leonard (Duke) $7,900
JJ McCarthy (Michigan) $6,500
Michael Pratt (Tulane) $6,100
Hendon Hooker at $8,300 is an outstanding play. I expect the Vols and the offense to bounce back this week vs Missouri. Tanner Mordecai had 10 TDs last week. That's right 10 touchdowns, and he has an outstanding match-up this week vs USF, who just fired their head coach. Riley Leonard at 7.9K is a play who should excel. Virginia Tech is pathetic and has been eaten alive by freshman QBs the last few weeks. If you want to save money, there's a lot of good value with McCarthy and Pratt.
Longshot Plays
Hunter Dekkers (Iowa St) $5,700
There's only one longshot play I like at QB this week, and that's Iowa State QB Hunter Dekkers. Dekkers is averaging 19 PPG and has a favorable match-up vs Oklahoma State.
---
Running Backs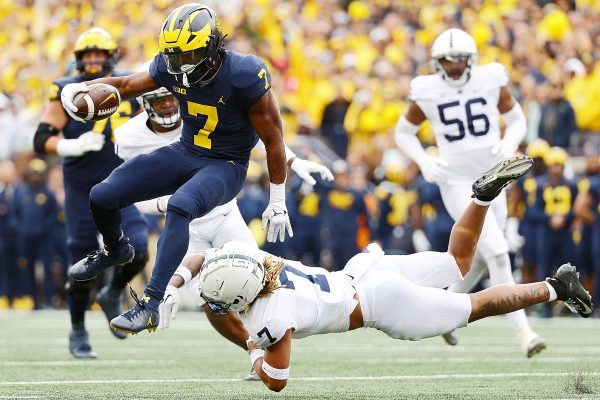 Top Plays
Jahmyr Gibbs (Alabama) $8,700
Blake Corum (Michigan) $8,300
Chase Brown (Illinois) $8,100
Gibbs has an incredible match-up vs an Ole Miss team that's horrible vs the run. Expect him to be a great play this week. Corum also has an incredible match-up vs Nebraska, and Brown is a play you can never go wrong with.
Best Value Plays
Eric Gray (Oklahoma) $7,600
Miyan Williams (Ohio St) $7,300
Quinshon Judkins (Ole Miss) $7,000
Will Shipley (Clemson) $6,700
Tyjae Spears (Tulane) $6,500
Donovan Edwards (Michigan) $5,600
Audric Estime (Notre Dame) $5,400
RJ Harvey (UCF) $5,400
There's a lot of value here at RB this week. Will Shipley at $6,700 will bounce back this week vs Louisville. Tyjae Spears and RJ Harvey are two players I mentioned last week, and they'll both excel again this week facing off vs each other. Quinshon Judkins is a contrarian play at 7K. He won't be highly owned, and he's averaging 24.3 PPG.
Longshot Plays
Nick Singleton (Penn St) $5,100
Jordan Waters (Duke) $5,000
Logan Diggs (Notre Dame) $4,500
All three of these RBs have good match-ups and are capable of 20+ point games. I really like Jordan Waters vs Virginia Tech.
---
Receivers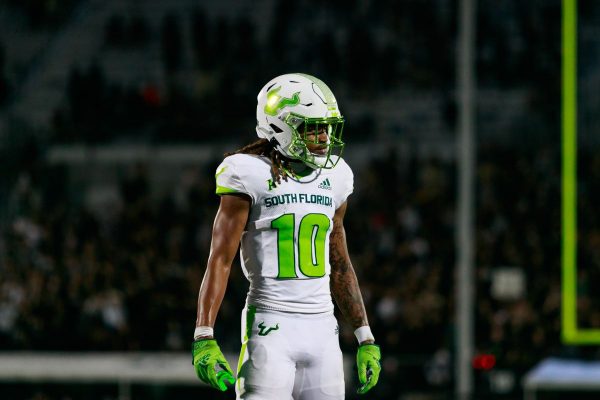 Top Plays
Rashee Rice (SMU) $8,400
Xavier Hutchinson (Iowa St) $8,300
Charlie Jones (Purdue) $8,100
Marvin Harrison Jr (Ohio St) $7,900
Rashee Rice is my favorite play of this group and the most expensive. He's averaging 26.5 PPG and has a great match-up. I could see Marvin Harrison Jr having a 150+ receiving yard game with 2 TDs.
Best Value Plays
Jalin Hyatt (Tennessee) $7,300
Marvin Mims (Oklahoma) $7,200
Ryan O'Keefe (UCF) $6,600
Cedric Tillman (Tennessee) $6,500
Ja'Corey Brooks (Alabama) $6,300
Xavier Weaver (USF) $5,900
Kaleb Smith (Virginia Tech) $5,200
Jalin Hyatt at 7.3K is criminal. I can see him and Cedric Tillman at 6.5K both having massive games. Someone has to step up at WR for Alabama, and Ja'Corey Brooks has the potential for a big game vs Ole Miss. Kaleb Smith is the #1 WR for VT and big play threat because of his size and technique.
Longshot Plays
Jordan Kerley (SMU) $4,600
Tyrick James (Tulane) $4,500
Cade Stover (Ohio St) $4,300
Cameron Latu (Alabama) $4,000
Theo Johnson (Penn St) $3,500
Nick Gallo (Virginia Tech) $3,400
There's a ton of value at tight end this week. James, Stover, and Latu are all capable of big games. Theo Johnson and Nick Gallo are two very cheap plays who have the potential to get you 8-12 points.
Mock Lineup 1
QB: Riley Leonard $7,900
RB: RJ Harvey $5,400
RB: Eric Gray $7,600
WR: Nick Gallo $3,400
WR: Cedric Tillman $6,500
WR: Jordan Kerley $4,600
Flex: Ja'Corey Brooks $6,300
SuperFlex: Hendon Hooker $8,300
Mock Lineup 2
QB: Hendon Hooker $8,300
RB: Logan Diggs $4,500
RB: Will Shipley $6,700
WR: Jalin Hyatt $7,300
WR: Rashee Rice $8,400
WR: Cameron Latu $4,000
Flex: Jordan Waters $5,000
SuperFlex: Hunter Dekkers $5,700
Check out our DFS podcast!