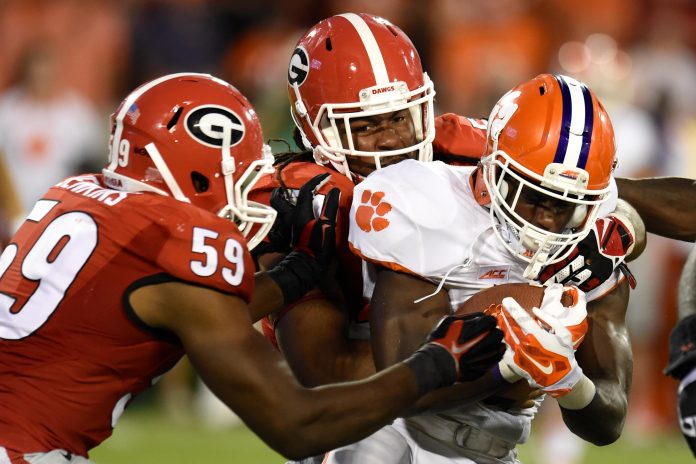 These two conferences have been trending in opposite directions, but the ACC will have three opportunities to make an early statement this season.
Saturday of Week 1 will be highlighted by two neutral site matchups in Alabama vs Miami and Georgia vs Clemson. The week will conclude with a Monday night showdown between highly touted Ole Miss and an underrated Louisville squad.
Let's dive into each of these matchups:
Alabama vs. Miami, Saturday 9/4 at 3:30 (ABC)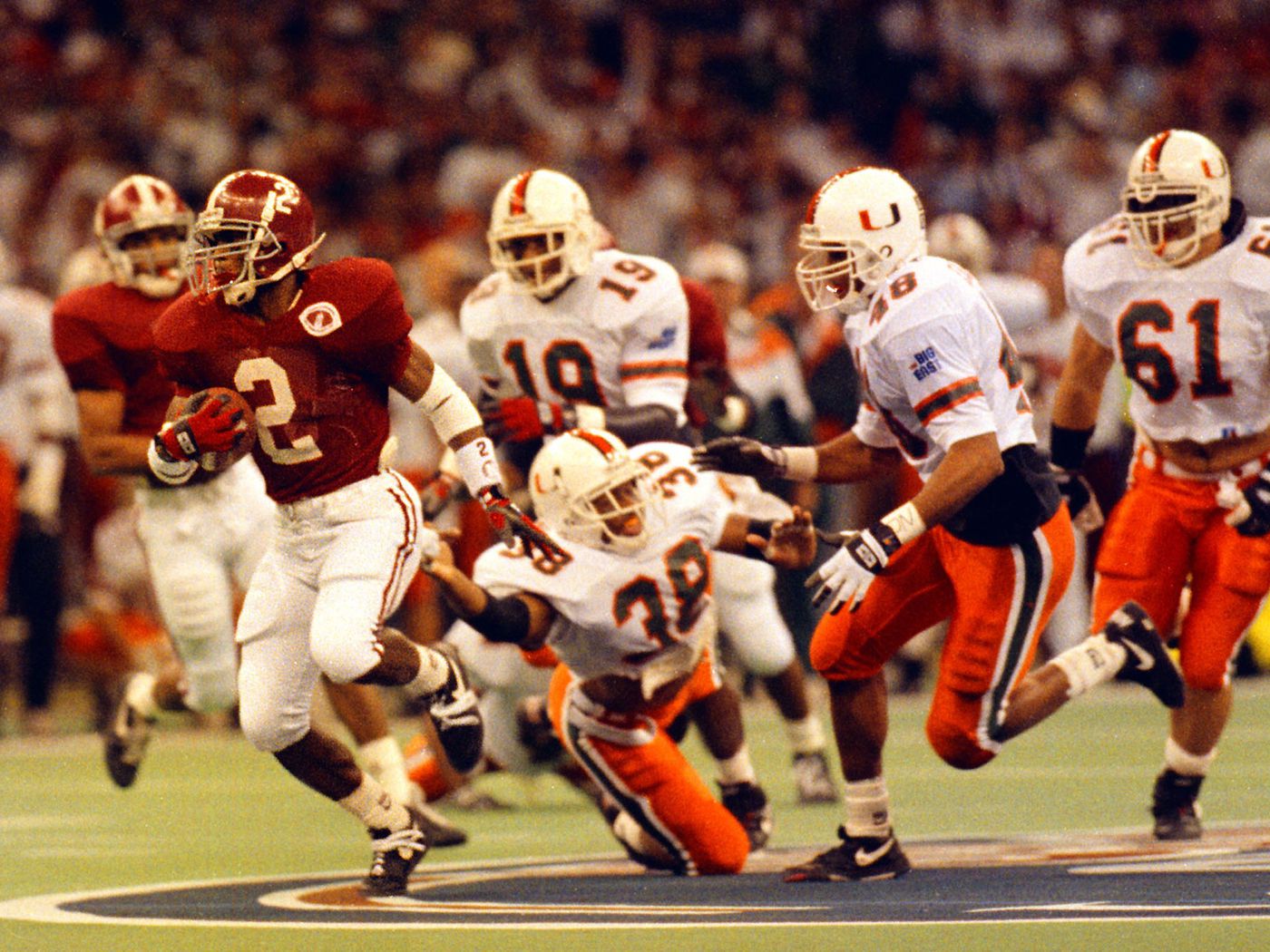 Matchup History
Alabama is 14-3 all-time against the Hurricanes. They last met in 1993 which amounted to a 34-13 Tide victory.
The Rundown 
The Hurricanes will, needless to say, have their hands full in this one. Alabama has four players in Pro Football Focus' top 50 in college football: defensive backs Jose Jobe and Malachi Moore, edge defender Will Anderson, and offensive tackle Evan Neal. At +225, the Crimson Tide have by far the most favorable odds to win the National Championship.
For Miami, all eyes will be on QB D'Eriq King, and for good reason. But the most likely way they could sustain competitive football is to establish the run early. RBs Don Chaney, Jaylen Knighton, and Cam'Ron Harris are all quality backs and Alabama's run defense was their lowest graded category in 2020. It is a better formula to start with that approach, rather than hope King will carry the offense for 60 minutes.
The Prediction
Alabama -18.5
There is no reason not to think Alabama will have their way in this game. Saban's history in opening games is all you need to know.
When you have no game footage against the Tide, they will exploit you even more than usual. Alabama has played power conference opponents to begin the season in each of the past five years — they beat the spread every time and by double digits in four of those games.
Week 1 spreads are difficult for Vegas to comprise because there is no game data to use as a basis.  This one seems like a good line to take a flyer on.
Georgia vs Clemson, Saturday 9/4 at 7:30 (ABC)
Matchup History
Georgia is 42-13 all-time in this series. They last met in 2014, which was also the first game of the season. Todd Gurley ran for 198 yards and three house calls in a 45-21 Bulldogs' victory.
The Rundown
This game has every reason to live up to the hype it is receiving. In a four team playoff, a loss will be a significant setback in either team's postseason journey. On the other hand, a win would be a nice "insurance policy," as Jake Crain from The JBoy Show called it.
Football Outsiders' SP+ metric indicates that both teams will be defensive-minded but will be complemented with top 15 offenses. When playing a Tigers team that lacks significant holes, Georgia will attack them with their identity — throwing the rock early and often. The Bulldogs will have to go deeper into their depth chart at the wideout position than they initially expected, but talent should not be an issue.
Clemson may be forced to rely upon QB D.J. Uiagalelei early, due to the trends in their rushing attack. As is clearly indicated by the downward spiral in line yards over the past three years, the interior of the offensive line has struggled. When playing opposite Jordan Davis, perhaps the best run-stopping nose tackle in the country, it may be wise for offensive coordinator Tony Elliott to spread things out.
The Prediction
Georgia +3.5
I would slightly lean towards Clemson in a pick-em but this is essentially a toss-up. If anything, Georgia's roster looks superior and they have a more experienced quarterback in J.T. Daniels. The Tigers will be prepared schematically, but it should not quite give them a 3.5 point advantage.
Louisville vs Ole Miss, Monday 9/6 at 8:00 (ESPN)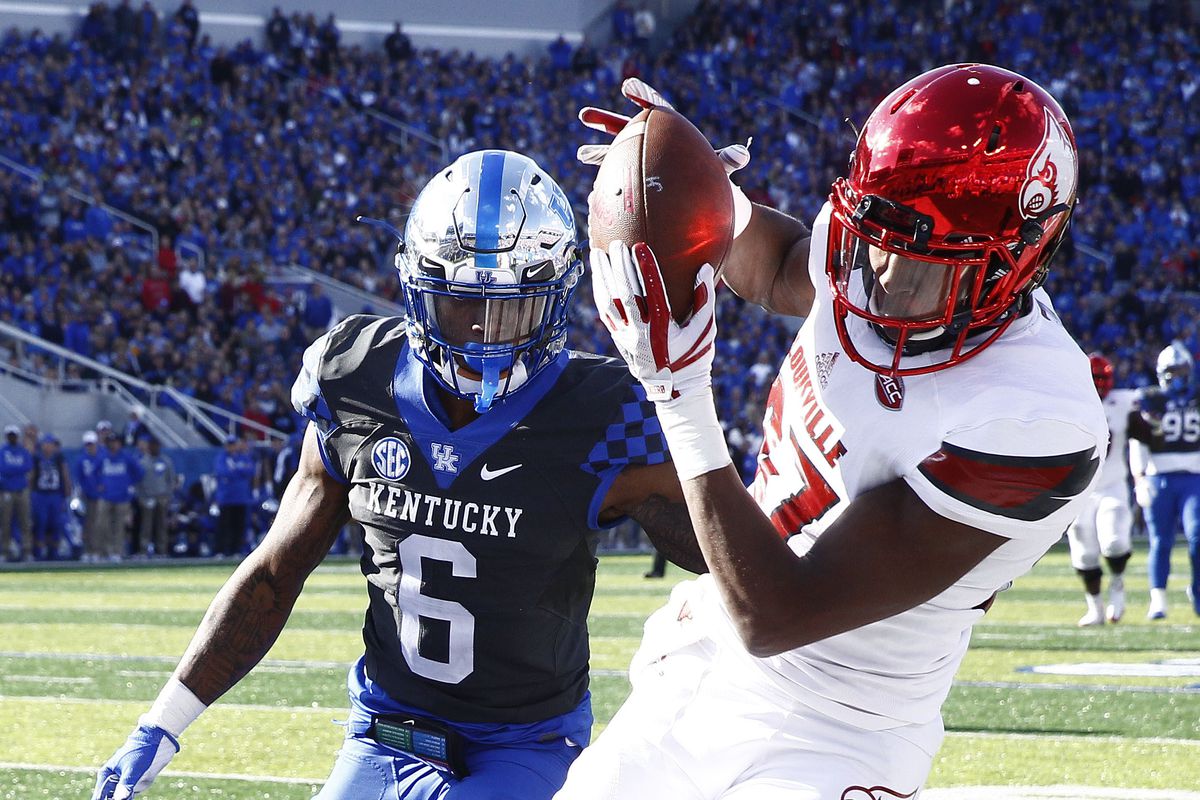 Matchup History
This is the first ever meeting between these two teams. The Cardinals are 9-9 against the SEC over the past decade and 3-5 against teams not named Kentucky.
The Rundown
Pro Football Focus has the Rebels ranked 40th and the Cardinals ranked 53rd. Many see Ole Miss as a team with a much higher ceiling, primarily due to their offense. QB Matt Corral can even be seen as a Heisman value bet.
This game is expected by many to be a shootout, but there may be more defense than you would expect. Ole Miss has revamped their front seven with several transfers, including Chance Campbell from Maryland and Jake Springer from Navy. Louisville may even swap to a defensive-minded roster this year with a quality secondary and several losses in the offensive skill position department.
The Prediction
Louisville +8.5
This seems like a no-brainer. Ole Miss is definitely superior but several metrics indicate that they are truly separated by just a few points. This also aligns with my under pick of 75.5 points, given that lower scoring games tend to have smaller differentials.
For deeper analysis, check out the Pypeline ACC Podcast with JBoy from The Jboy Show: