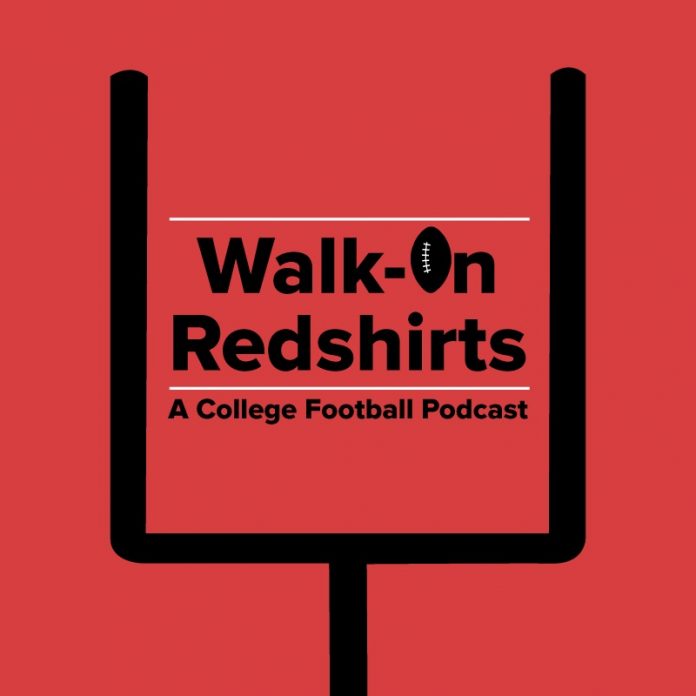 The Walk-on Redshirts are back for their college football Week 4 Preview. Intern Gibble returns from his vacation in Las Vegas but will not tell us what actually happened. Jake, Aaron, and Intern Gibble recap all of week 3's action.
How bad did the refs mess up the North Carolina vs Wake Forest game? The Kansas Jayhawks, they are back and they are not going away. Washington State has trouble with Houston, but wins. Was Maryland exposed or was Temple just better? Did Pat Narduzzi make the wrong call kicking the field goal at the 1? As the entire ACC struggles, does Clemson have any tough games left? We saw Colorado with a letdown against Air Force after a huge win over Nebraska.
Alabama is the king of allowing backdoor covers, and we have accepted that. UCF, are they a legitimate Top 10 team? BYU is one of the more interesting teams this year, how will they end the season? Michigan State and Arizona State might have been the most boring, yet still interesting game. Iowa vs Iowa State took about 7 hours, but they eventually finished the game and Iowa won on a muffed punt. Florida gets revenge on Kentucky, are they still in a good position? TCU looks good over Purdue and Virginia sneaks out a victory over Willie Taggart and Florida State.
Week 4 Preview
Looking ahead to week 4, the guys have 11 games they preview. Can TCU continue their success against SMU? Will Michigan falter against a powerful Wisconsin team? Can Notre Dame keep it close against Georgia? Will Boise State avoid being upset by Air Force? Is USC able to upset Utah at home on Friday night? How good is Cal and will they go on the road to beat Ole Miss? Bo Nix and Auburn travel to Texas A&M to take on the 12th man. Washington travels to Provo Utah to take on BYU, can BYU keep it going? Oklahoma State is looking to upset Texas. Arizona State is looking to keep their momentum going against Colorado. Finally, can Kansas win two games in a row when West Virginia travels to play them.
All that and more is covered on this week's episode of The Walk-On Redshirts! Make sure to subscribe and leave us a comment!
Click HERE for the latest episodes of The Walk-On Redshirts!