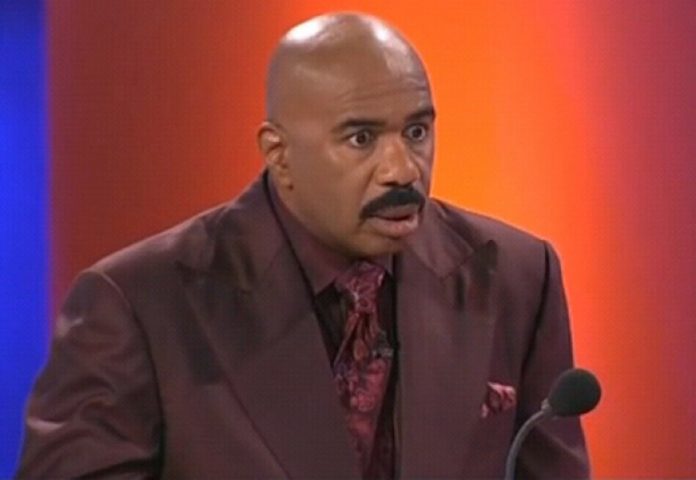 With Week 10 of College Football in the books, it's time to take a look back at the weird and wonderful. The funny and flabbergasting. The amazing but accurate. The strange, but true.
Which one is the spread and which one is the over/under?
When Louisville traveled on the road to face the #2 Clemson Tigers, the betting line was 61…for the over/under. Or was it? When the final gun sounded and the smoke cleared, the score was (2) Clemson 77 Louiville 16. It was such a blowout that the margin of victory equaled the o/u total. That's a big ouchie for Cards fans.
PS – the actual spread was Louisville +39. And they didn't even come close to covering. Ouchie x 2.
Lamar Jackson for Heisman?
Real talk: should former Louisville QB and current Baltimore Ravens QB Lamar Jackson win this year's Heisman? Because apparently he was singlehandedly worth 8-9 wins/year all by himself. The Cardinals returned roughly the same team from last year's bowl squad minus Jackson, and we're not sure atrocious is a strong enough word for this year's team. Did Jackson's athleticism and playmaking abilities cover up that much inequities for the team? On the surface, it certainly appears so.
Penn St FOR THE…NON-SHUTOUT
There were some tense moments in the waning seconds of the Penn St/Michigan game. No it wasn't the outcome. The Wolverines were already up 42-0 with a minute and some change left. It was whether or not the Nittany Lions would score. Penn St was driving. Michigan was trying their damnedest to preserve the shutout. The last time PSU was shutout was October 6, 2001. A span of 218 straight games. Their opponent that day? The Michigan Wolverines. And as backup QB Tommy Stevens punched it in as the clock winded down, you can change that number to 219 straight games. In your face, Michigan!
Historical POV on @AlabamaFTBL as 2TD fave: in matchups of Top4 teams in AP poll era (since '35) there have been ONLY 6 ROAD favorites of more than a FG. Those 6 (all ranked #1) LOST 5 of the 6 outright! Strange but true. An omen? Or nah? One exception: Gators win at LSU '09

— Chris Fowler (@cbfowler) November 3, 2018
Pypeline's Strange, but true is sweeping the nation!
It's a celebrity Strange, but true for your viewing pleasure. Chris Fowler dropped this tweet prior to #1 Alabama's 29-0 thrashing of #3 LSU. Obviously, the Tide made it 2 of 7. But if a Strange, but true doesn't actually end up being strange, but true, isn't that the strangest, but truest of all? *thinking emoji* *thinking emoji* *thinking emoji*

Texas is back!
Texas is back, folks! Entering their Big 12 showdown with #13 West Virginia, #17 Texas was in a 3-way tie with Arkansas and North Carolina for most 4th quarter leads given up since 2017 with 5. However, after holding a 41-34 lead late in the 4th quarter, the Longhorns allowed the Mountaineers and Handsome Will Grier to pull off a last second miracle for a 42-41 loss. And just like that, the Longhorns were back on top!
You see what had happened was…
The Pittsburgh Panthers (yes, those Pittsburgh Panthers) are in first place in the ACC Coastal, and control their own destiny to win the ACC. #JustLikeWeAllPredicted They are 4-1 in the conference. Their only loss? A 38-35 oopsie vs a terrible North Carolina team. The Tar Heels are 1-5 in conference and 1-7 overall on the year. So their only win was against a team who is in first and would otherwise be undefeated in conference play. Time is a flat circle.