With the official National Signing Day in the books, the vast majority of recruits have decided on their college destinations, and we have a good feel for the 2021 class. The ACC featured four teams in the Top 25, led by, of course, Clemson, who also brings in a league-high three 5-star recruits. However, the most productive players in each class are often not the ones that are rated the highest. In this feature, we look at the group of freshmen entering the ACC, and which ones have flown under the radar.
Boston College (FBS Rank: 36, ACC Rank: 8)
DE Neto Okpala
Okpala is a 3-star recruit from Georgia, whose only other Power Five offer was from Vanderbilt. However, he may prove to be one of the most critical players in their class. The Eagles are in dire need of pass rushers and that is exactly what Okpala provides. He has quick burst and speed off the edge as a down lineman or an outside linebacker. Okpala has a somewhat raw skill set, so it will be exciting to see what Jeff Hafley and his staff could do with him.
Clemson (FBS Rank: 5, ACC Rank: 1)
C Ryan Linthicum
This is the only 4-star recruited that will be featured in this piece. The reason is that Clemson does not have many lower rated kids in their program. As for Linthicum, he fits a hole in the Clemson program, which is the interior offense line. He has very quick footwork with the ability to get low, but could also overpower his opponents. Linthicum could be an immediate contributor in Death Valley.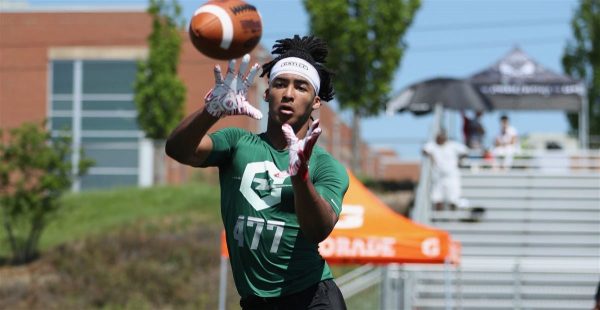 Duke (FBS Rank: 58, ACC Rank: 13)
CB Cameron Bergeron
Head coach Dave Cutcliffe has never been able to put together a great class, but that is not to say he has not produced any NFL draft prospects. Bergeron may be this year's diamond in the rough. He had 29 Division I offers, including one from Michigan. Bergeron has the open field tackling ability of a free safety, but his man coverage skills will likely allow him to stay on the outside at the college level.
Florida State (FBS Rank: 22, ACC Rank: 4)
WR Joshua Burrell
There have been talks that Mike Norvell has put together Florida State's most talented class in years. Ranking-wise, the recruiting has remained consistent, but Norvell's reputation for development has plenty of reasons for excitement in Tallahassee. Burrell fits the mold of a future star perfectly. He is another 3-star recruit but was offered by many of the top schools for a reason. Burrell is physical and great at finding the soft spot in zones. He can line up in various spots throughout the formation. The scariest part is that he is probably the third best Noles wide receiver in this class.
Georgia Tech (FBS Rank: 47, ACC Rank: 11)
LB Trenilyas Tatum
The Georgia Tech recruiting ranks took a step down after a breakout 2020 class. This should not be overlooked though. Geoff Collins brought in a class full of quality athletes, but simply did not have enough available scholarships to bring in the same volume of players. Tatum can be looked at as a key part of the class, nonetheless. He was not offered by many of the big named schools, but he is a well-rounded piece that could be an instant impact player. The Yellow Jackets had some defensive deficiencies last year and Tatum is a perfect kid to fill in. He will likely function in the 4-3 system as an outside linebacker. Tatum is a sure tackler but also a viable threat to rush the passer.
Louisville (FBS Rank: 38, ACC Rank: 9)
CB Kani Walker
The recent controversy with Scott Satterfield did not hold him back from another solid class. Just two 4-stars is nothing to write home about, but the Cardinals certainly have some talent coming into the program. Walker is one in particular who should be receiving more attention for his upside. He has polished footwork and plays very physical with his 6'2″ frame. Walker has a ton of versatility but it seems that Satterfield wants to develop him at the cornerback spot.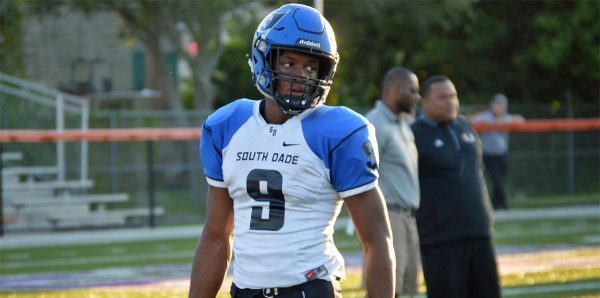 Miami (FBS Rank: 12, ACC Rank: 2)
LB Tyler Johnson
As usual, there will be a stacked group of players headed to Miami Gardens. This class is even more exciting because 15 recruits come from South Florida. Among those is Johnson, who keeps a relatively low profile with the media, but could certainly make a name for himself on the field. He is more of a power rusher than a coverage piece as he was primarily used as an edge defender in high school. Even if the Hurricanes keep him at linebacker though, he has plenty of quickness and physicality to compensate.
North Carolina (FBS Rank: 14, ACC Rank: 3)
ATH Caleb Hood
The positive vibe around the Tar Heel program has undergone a resurgence under head coach Mack Brown, and the recruiting has followed. Hood is not one of the highest rated recruits, but he shows flash, nonetheless. He is a high school quarterback who has a unique ability to read defenses. Hood will remain on that side of the ball but it seems he will be playing running back in a Tar Heels uniform. He was able to showcase his open field quickness over the last few years, which excited Brown and the coaching staff. Hood's football IQ and vision should allow him to make this transition smoothly.
NC State (FBS Rank: 34, ACC Rank: 7)
DE Travali Price
As the wins for Dave Doeren pile up, his recruiting rankings remain consistency solid. Price should be considered one of the prized pledges of his class. He is the complete package as a pass rusher — has a well-built frame yet plays with burst and agility. Price stood out most in his sophomore year, where he racked up 15.5 sacks in 14 games. The in-state product should add much needed young depth on the Pack defensive line.
Pittsburgh (FBS Rank: 26, ACC Rank: 5)
LB Preston Lavant
Pat Narduzzi put together the highest rated class in his tenure in 2021. This was topped off by Eliott Donald, who, as the nephew of Aaron and a native of the city itself, had Pitt written all over him. Another impactful player who has not received nearly as much attention is Lavant. He had just a handful of offers but has a rare combination of athleticism and physicality. Lavant can be seen best as an outside linebacker but covers ground well enough to be a hybrid safety. Look for Lavant to be one of the several key contributors that Narduzzi went down south to recruit.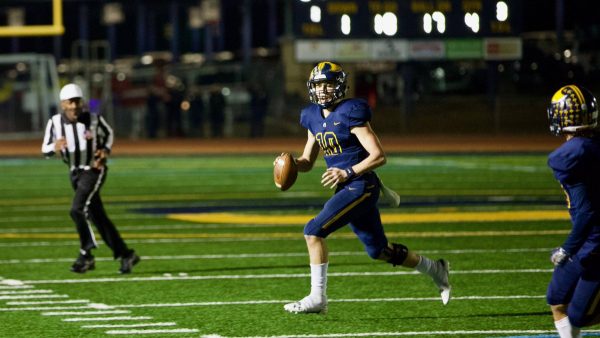 Syracuse (FBS Rank: 57, ACC Rank: 12)
QB Justin Lamson
Credit to Dino Babers as always for making it appealing to play in central New York. Although he rarely lands top recruits, he has a solid foundation entering the program in 2021. As far as the quarterback position goes, the room is wide open. Lamson may not win the job right away, but it would be foolish to underestimate his potential. He has an ability to throw from various arm angles and is comfortable on the move — something that may be necessary considering Cuse's recent offensive line performance.
Virginia (FBS Rank: 32, ACC Rank: 6)
RB Amaad Foston
Bronco Mendenhall's class had a bounce back year after a small step down in 2020. He certainly got a good one in Amaad Foston. The Virginia run game has been pedestrian the last few years, but Foston could come right in and make an impact. He is a one-cut, down hill runner with plenty of physicality, fitting the UVA scheme perfectly. Foston may not get there in year one, but he could certainly be a workhorse back down the line.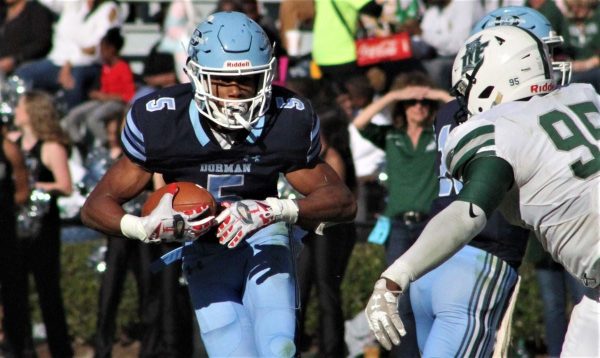 Virginia Tech (FBS Rank: 45, ACC Rank: 10)
RB Chance Black
Many Hokies fans are unhappy with the state of Justin Fuente's recruiting. However, he did do a particularly good job addressing the losses in the running back room. The most intriguing of these pieces is the versatile Chance Black. Black could be utilized as a slot receiver among several spots throughout the offensive formation. The South Carolina native has the speed and quickness to be a threat every time he touches the ball.
Wake Forest (FBS Rank: 65, ACC Rank: 14)
CB/S Quincy Bryant
Wake Forest thrives off of the types of players that makes these lists. Head coach Dave Clawson always has underwhelming recruiting rankings, but the Demon Deacons remain one of the more consistent teams in the ACC. The one that stands out this year is Quincy Bryant. Bryant plays downhill and is a sure tackler who covers a ton of ground. Thus, he sounds more like a safety, but his the versatility to play on the outside will be key. Bryant could be a vital piece to a young Wake Forest defensive backfield.