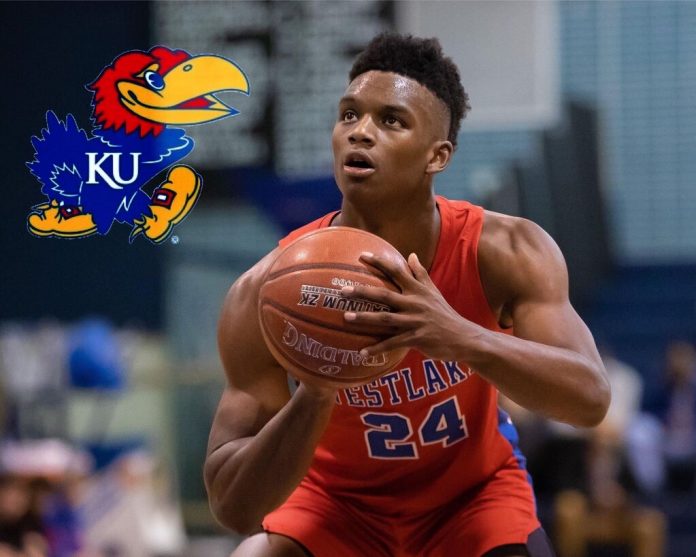 Bill Self lands another top player to his 2021 recruiting class. Four star KJ Adams has committed to Kansas. He chose the Jayhawks over Baylor, Texas, Oklahoma, and many others. He is Top 100 recruit in the 2021 class.
KJ Adams is a 6'7" power forward from Austin, Texas. He is a very strong athlete and a versatile defender. Many believed he would play college basketball in the BIG 12. Early on in his recruitment, many expected he would stay in the state of Texas for college. Baylor and Texas had some buzz in his recruitment. Days before his commitment, Kansas and Baylor were the two schools expected to be the choice. Kansas started to get some major buzz. Today, he made it official and committed to Bill Self and the Kansas Jayhawks.
Bill Self continues to add top players to his class. Adams will join 4-star Zach Clemence in Kansas's 2021 recruiting class. Top recruits like JD Davison, Noah Hickman, and Hunter Sallis are still considering the Jayhwaks in their respected recruitment's. Kansas is one of the top programs in the country. Bill Self brings in top talent year after year and the results show. Kansas will be one of the top teams this upcoming season. Kansas will be one of the favorites to cut down the nets for this season.