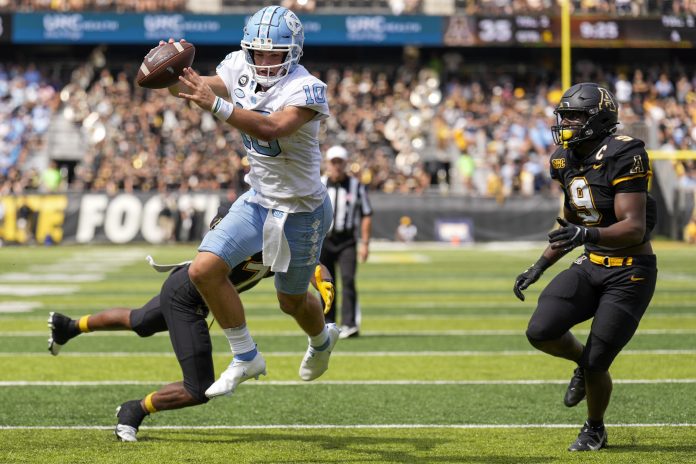 We have done the DFS homework for you, and here are is our breakdown for Saturday's slate of games in college football. This is our preview for the DraftKings $150K Championship Week Kickoff contest. A $20 entry gets you in the contest which pays out $50,000 to 1st place. We are using DraftKings numbers, so you have $50,000 to pick 8 players ($6,250 AVG).
Games
Kansas State vs TCU
Toledo vs Ohio
Coastal Carolina vs Troy
LSU vs Georgia
Fresno State vs Boise State
UCF vs Tulane
Clemson vs UNC
Purdue vs Michigan
---
Quarterbacks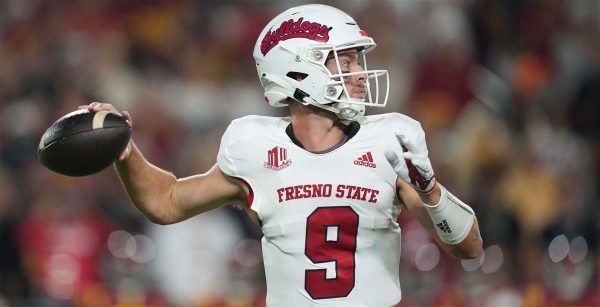 Top Plays
Drake Maye (UNC) $8,500
Max Duggan (TCU) $8,100
Maye has potential for massive games, and with his price tag this week he should be lower owned. Duggan has potential for a big game and the match-up vs KSU could be high scoring.
Best Value Plays
Grayson McCall (Coastal Carolina) $7,400
Jake Haener (Fresno State) $7,200
If McCall plays, he could be a sneaky good play vs Troy. He's missed a few games with injury and his status is TBD. Haener is an outstanding play each week, and he has big boom potential.
Longshot Plays
Taylen Green (Boise St) $6,600
Will Howard (Kansas St) $6,300
JJ McCarthy (Michigan) $6,300
CJ Harris (Ohio) $5,500
There's a lot of excellent longshot plays here at QB this week. Taylen Green had a big game last week for Boise and has a lot of potential. Will Howard is the best value at QB on the slate. At 6.3K, he has potential for 30+ points. CJ Harris is the QB for Ohio after Nathan Rourke went down with injury. He's a dual threat with potential, and he should be low owned.
---
Running Backs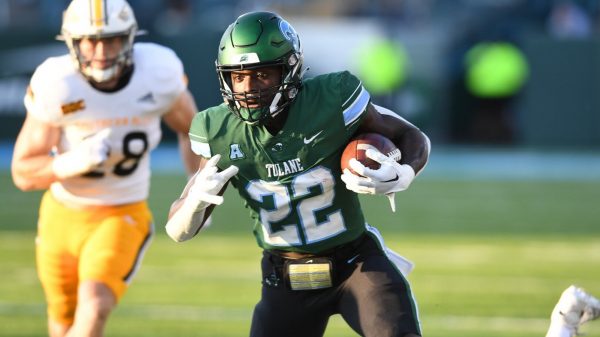 Top Plays
George Holani (Boise St) $7,600
Deuce Vaughn (Kansas St) $7,200
Sieh Bangura (Ohio) $7,100
I love my G5 plays. Holani is a workhorse, but Sieh Bangura could be the best RB play on the slate. He's averaging 21.3 PPG. Deuce Vaughn is averaging 23.7 PPG and could always get you 30+ points.
Best Value Plays
Jordan Mims (Fresno St) $6,900
Will Shipley (Clemson) $6,800
Tyjae Spears (Tulane) $6,700
Kendre Miller (TCU) $6,600
Donovan Edwards (Michigan) $6,400
G5 players always go under the radar, and Jordan Mims is a TD machine for Fresno State, Tyjae Spears is also a phenomenal play. Donovan Edwards should get a lot of volume this week especially if Corum is out and I also expect Will Shipley to have a big game vs UNC.
Longshot Plays
Kimani Vidal (Troy) $5,700
Peny Boone (Toledo) $3,800
Vidal is one of the best plays of the week. He has a favorable match-up and excellent price tag. If you want a SUPER CHEAP option ,then Boone at 3.8K could get you 10 points.
---
Receivers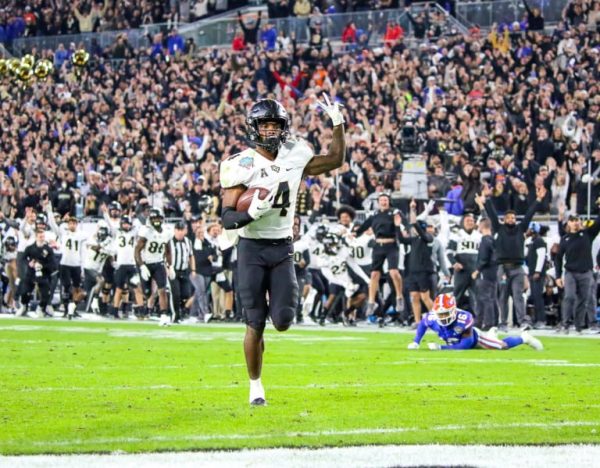 Top Plays
Josh Downs (UNC) $7,600
Charlie Jones (Purdue) $7,400
Jalen Moreno-Cropper (Fresno St) $7,000
Charlie Jones should get plenty of volume this week because Purdue won't be able to run on the Wolverines and will be trailing.  Cropper is my favorite play because he's the #1 WR on a team with an outstanding QB.
Best Value Plays
Sam Wiglusz (Ohio) $6,800
Nikko Remigio (Fresno St) $6,700
Quinton Johnston (TCU) $6,500
Ryan O'Keefe (UCF) $6,400
Jared Brown (Coastal Carolina) $6,100
Ronnie Bell (Michigan) $5,700
Jacoby Jones (Ohio) $5,500
Malik Knowles (Kansas St) $5,400
Miles Cross (Ohio) $5,400
Devin Maddox (Toledo) $5,400
There is a lot of value at receiver this week and a lot of good G5 options. If Grayson McCall plays, then Jared Brown becomes a top option. Wiglusz, Jones, and Cross are excellent options for Ohio.
Longshot Plays
Jerjuan Newton (Toledo) $5,000
Jamal Turner (Toledo) $4,200
Jordan Hudson (TCU) $3,700
Newton and Turner are excellent options from Toledo, and Hudson is an outstanding cheap value for the Horned Frogs.
Longshot Plays
QB: Will Howard $6,300
RB: George Holani $7,600
RB: Sieh Bangura $7,100
WR: Jalen Moreno Cropper $7,000
WR: Malik Knowles $5,400
WR: Jordan Hudson $3,700
Flex: Kimani Vidal $5,700
SuperFlex: Jake Haener $7,200
Mock Lineup 2
QB: Will Howard $6,300
RB: Kimani Vidal $5,700
RB: Donovan Edwards $6,400
WR: Jared Brown $6,100
WR: Sam Wiglusz $6,800
WR: Ryan O'Keefe $6,400
Flex: Will Shipley $6,800
SuperFlex: CJ Harris $5,500