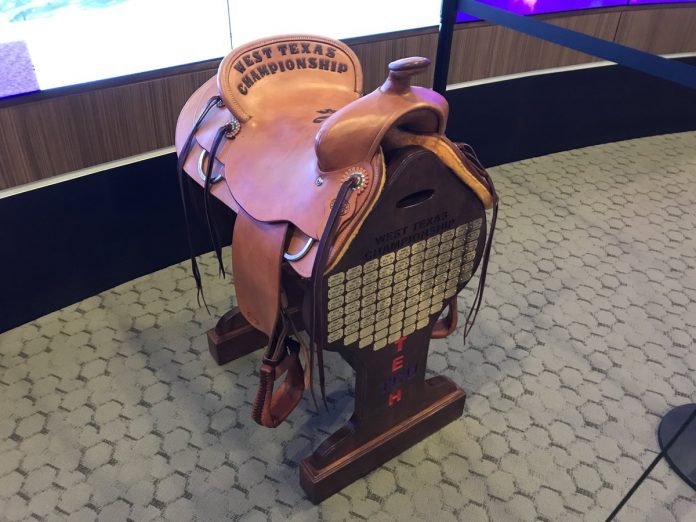 There are 61 days until college football returns. Today we'll look at the West Texas Championship – the 61 game rivalry between TCU and Texas Tech.
The rivalry between TCU and Texas Tech started in 1926. The Red Raiders lead the all-time series 32-26-3. Texas Tech also holds the largest margin of victory of 63-7 in 1985. The longest winning streak was 6 games, twice accomplished by Texas Tech (1973–78, 1985–90). The most exciting game probably was in 2012, when #17 Red Raiders QB Sam Doege threw 7 TDs to lead his team to a 56-53 3OT victory over #23 TCU. The teams have alternated wins over the last 4 meetings. Texas Tech prevailed last year 17-14. Does that mean TCU is due this year?
The winner of this rivalry wins the Saddle Trophy. It was created in the 1960s and given out for 10 years before they stopped. In 2017, they picked it back up and began giving out the trophy to the victor once more. It is comprised of of a saddle atop a plaque that has the results for all 61 games.